Experience
MAN O' WAR
For an unparalleled wine experience you literally can't go past Man O' War – it's at the eastern end of the island. Waiheke has 100 vineyards but an incredible 75 of those vineyards are at Man O' War set in picturesque locations across 4,500 acres. Man O' War's Winery Tasting Room is the only one on Waiheke that's on the water and New Zealand's only beachfront tasting experience.
Book an event
Book a table
Escape to The Bay
Spring and Summer hours:
Mid October - Mid December
Thursday - Monday
11am-5pm
Mid December - March
Seven days
11am-5pm
Escape to the Bay where our beachfront cellar door and restaurant offers an unforgettable experience for all.
For those looking for a unique dining experience reservations are strongly recommended for our Tasting Room restaurant. For groups over 20, please email the Tasting Room for table options. Maximum group size is 60 guests. For larger groups, please contact our Event team to book your group into our Event venue. T&Cs apply.
For a more laid back-back outing grab a spot on our picturesque lawn – walk ins always welcome.  

______________________________________
View Tasting Room menu
______________________________________

Please note if you intend to arrive at Man O' War Bay by helicopter, please email Tasting Room to book your landing. This is by prior arrangement only.
Experience Kulta with a private tasting
Treat yourself to a unique private tasting of the Man O' War Kulta wines.  
With your host at the Tasting Room, experience the stunning selection of the very best wines Man O' War has to offer. Sampling our four Kulta wines, paired with a selection of house-baked sourdough and Man O' War olive oil and honey.
A wine lover experience not to be missed.

$50 per person. Spaces limited to 16 people.  Booking essential. 
Book your spot above, by selecting 12pm or 2pm on Thursdays or Fridays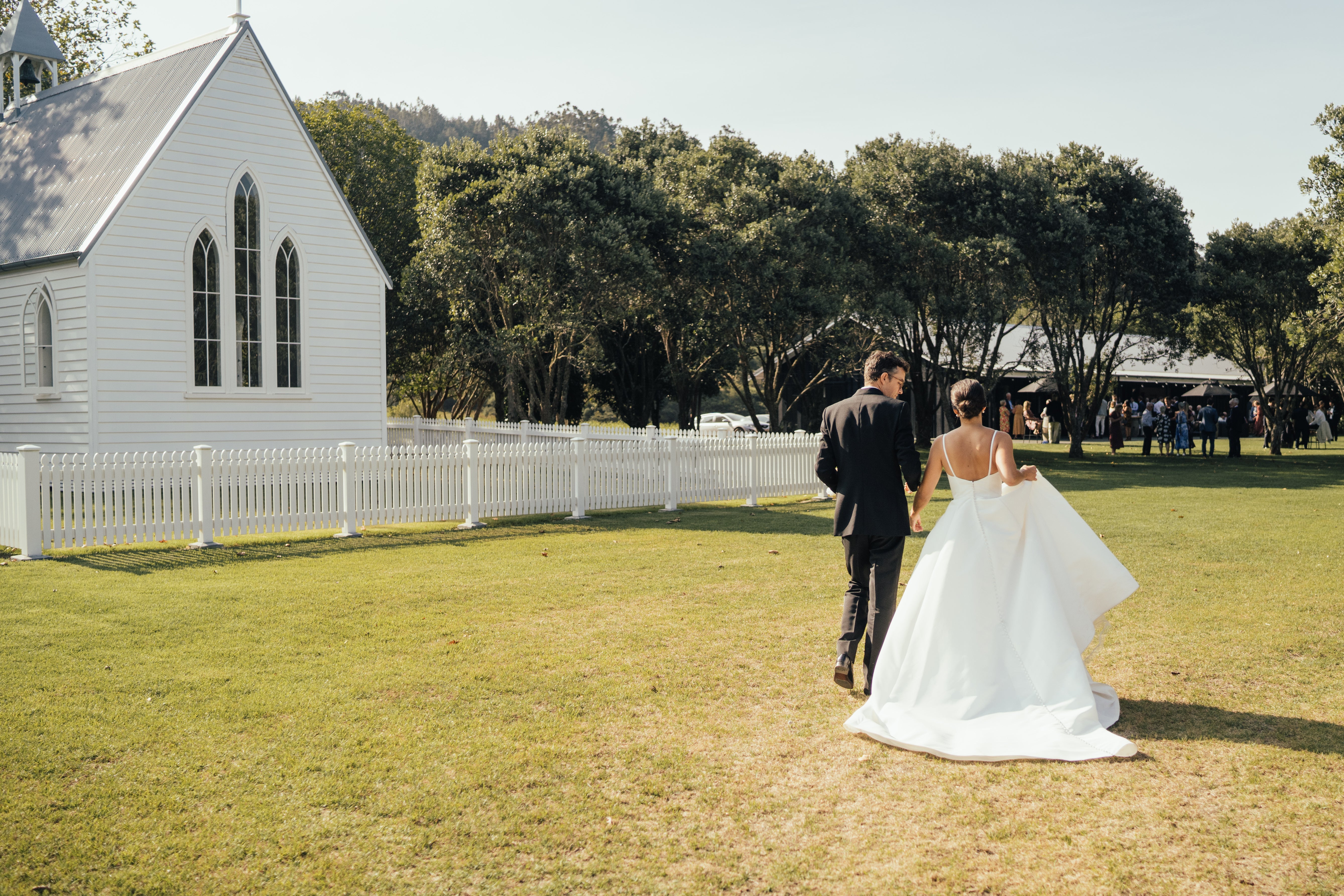 Your big day at the bay.
Fifty meters from the water's edge, the chapel at Man O' War was built in the style of the original churches and homes of the 1920s in 2007 for the owner's daughter's wedding. You can now get married in this unique building in such a unique location. Man O' War is also the perfect spot for any private event or epic party, boasting the only beach-front Events Pavilion on the island.
Weddings at Man O' War
Team Building, Away Days & Client Entertainment
Looking for the perfect venue for a corporate event to get away from the hustle and bustle of the city where your team can refresh their minds? Man O' War Vineyard on Waiheke is a haven of fine wine, delicious food and untouched landscapes.
Corporate Events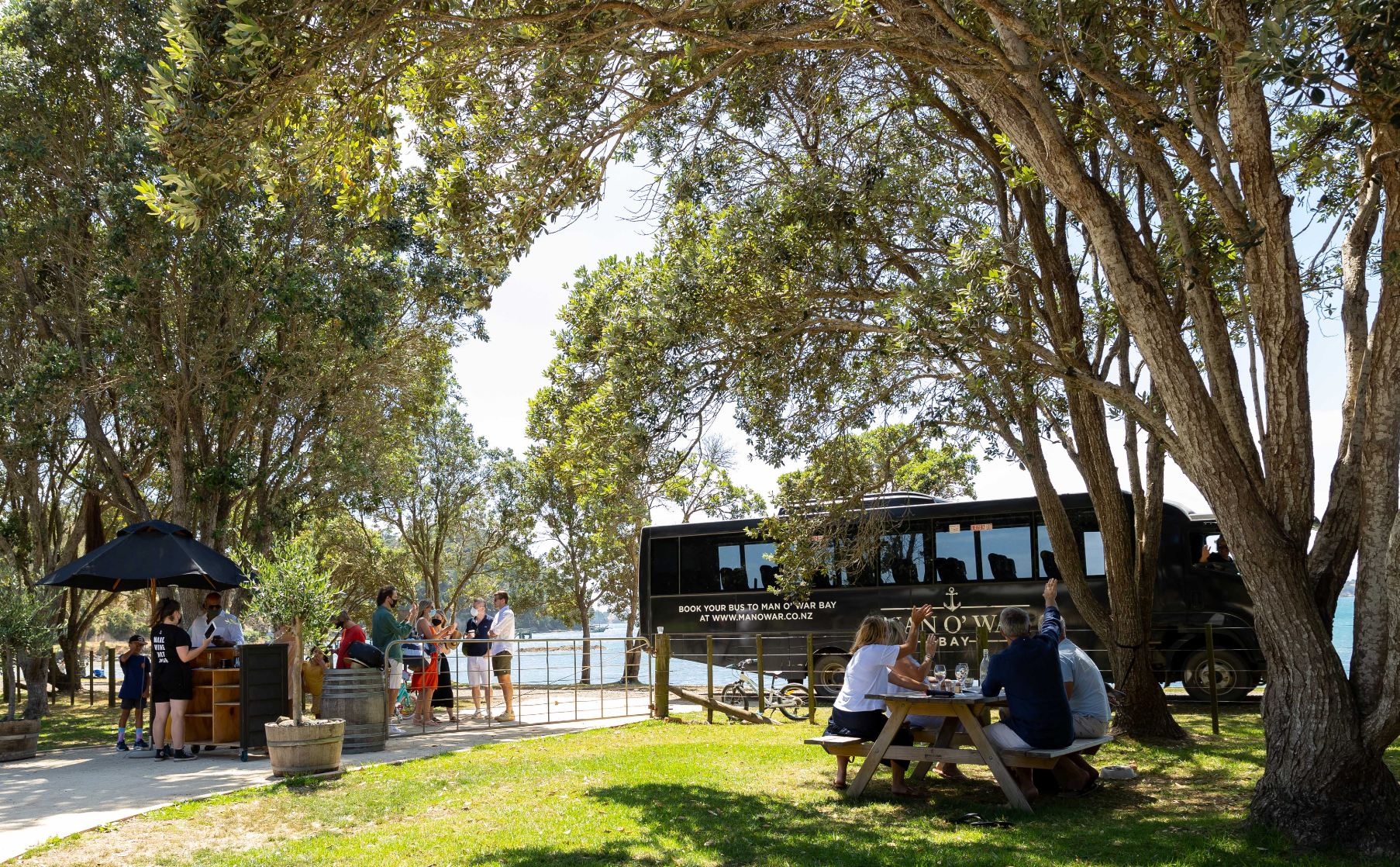 The Man O' War Coach
The Man O' War Experience starts the moment you step onboard our super comfortable coach. Air conditioned with suspension on every single seat, you'll enjoy a scenic drive east to Man O' War, where you'll discover 75 vineyards spread across 4,500 acres of the most untouched part of Waiheke. Getting there is an experience all in itself.
Reserve Your Seat